In collaboration with complete works mvt presents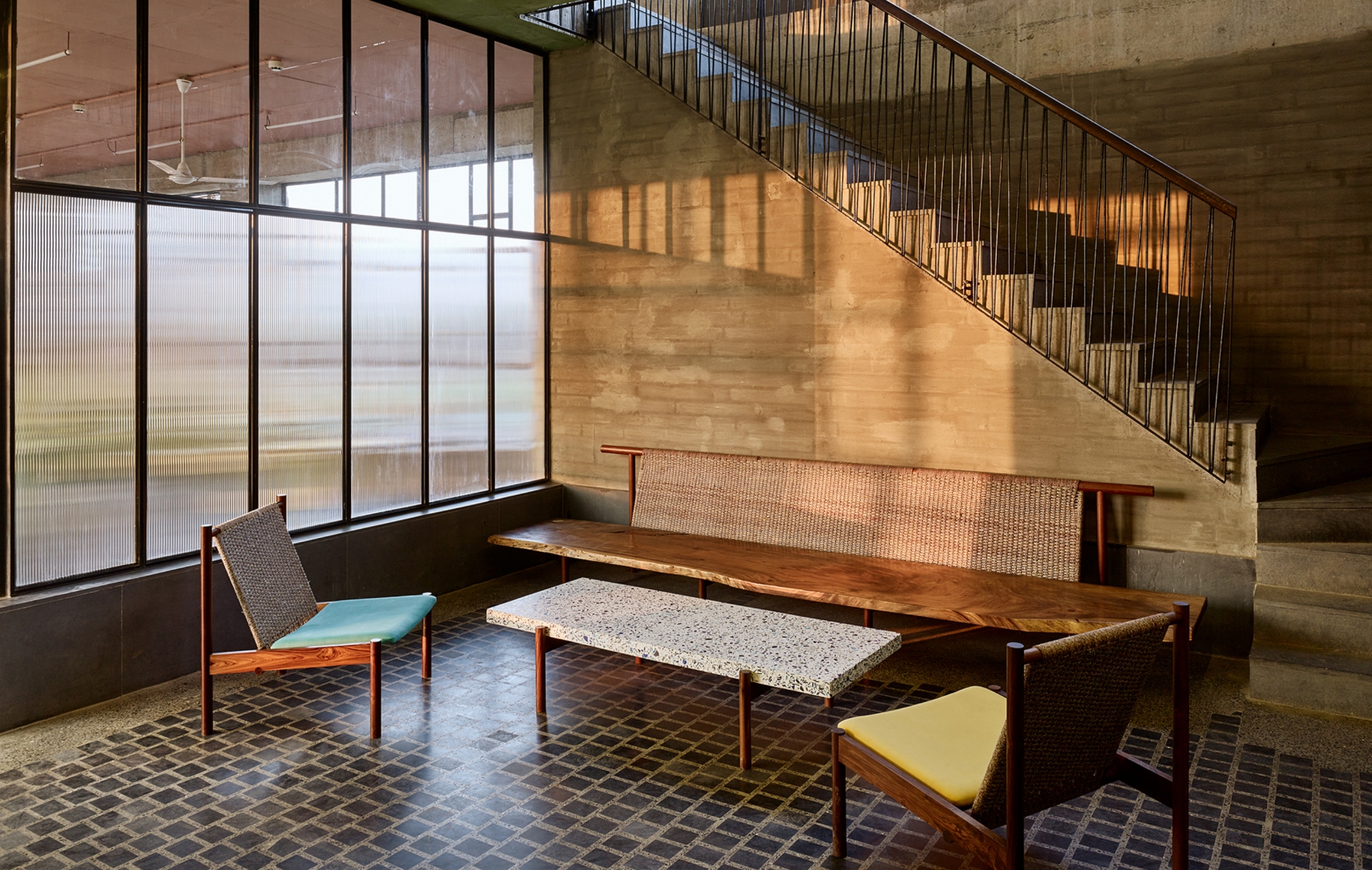 OPENING THURSDAY 21.2, COMPLETE WORKS, 27 RUE DU PERRON, GENEVA
The show at Complete Works will run concurrently with Case Design's solo exhibition at the Ecole Polytechnique Fédérale, Lausanne.
The EPFL's Archizoom space will exhibit « a School in the Making », first shown at the 2018 Venice Architecture Biennale, telling the story of Case Design's acclaimed « Avasara Academy » project in Pune, India.
Founded in 2013 by Samuel Barclay, Case Design is a collaborative studio based in Mumbai with projects in India, Europe, the Middle East, and Africa. They share a core belief in functional and timeless design, sustainability, and aspire to breathe a sense of belonging into the spaces and objects they build.
The idea that a building or a piece of furniture should carry a sense of time and place has expressed itself in their projects.
For « Avasara Academy », a not-for-profit residential school for young women in India, they designed a collection of spaces that are economical and yet feel familiar to the students. The floors are mosaic made from waste marble that the students recognize as a material often used in their own family homes. The verandas in the school are filled with traditional woven Indian beds, « charpoys » turning the space into an informal living room after class. The color concept, made in collaboration with Danish artist Malene Bach, uses paint made from traditional local pigments on the ceilings of each classroom and the roof structures.
In Zanzibar, Case Design is also building a small eco-hotel imagined as a collection of guest houses made of local coral limestone and they are also building a private house to collect water.
Growing as a natural extension to the practice, Casegoods works with local carpenters and craftsmen who could collaborate with them on custom projects, extending the architectural practice into furniture design. The objects they make are considerate to universal human interaction and at the same time rooted in the Indian traditions of craft. The « Rolling Round Light » for instance, is made of brass and is reminiscent of the ubiquitous Indian lota, a vessel of everyday use. The wooden furniture is made from teak and mahogany reclaimed from demolished buildings.
If you are interested in finding out more about Casegoods and the objects we will show, please email: rebecca@completeworks.ch
To watch a video about ☛ Avasara Academy