MAMCO | EXHIBITION
MARTIN KIPPENBERGER
27.02.19 → 08.09.19 GENEVA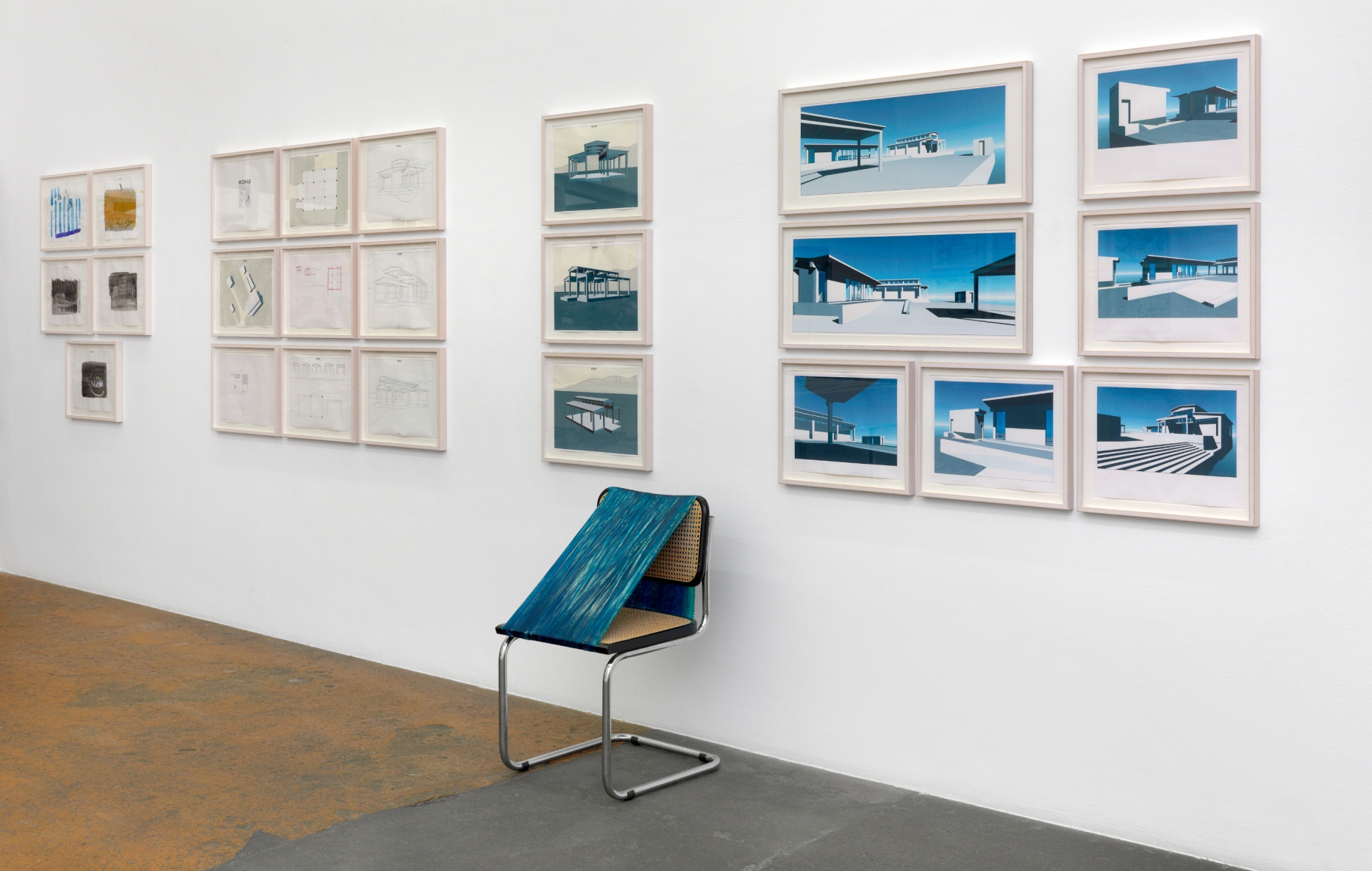 As friends of MAMCO, we relay the exhibitions that affect us.
Martin Kippenberger's MOMAS (Museum of Modern Art Syros) (1953-1997) was created in 1993 and existed until 1996 in an unfinished and abandoned building on the island of Syros, Greece, in the Cyclades.
This museum was "founded" when Kippenberger, invited on site by his friend Michel Würthle, spotted the skeleton of a concrete architecture near the sea. He made it the setting of an institution without walls and without a collection - a non-museum.
Kippenberger, the self-proclaimed director of a self-funded place, invited artists to make proposals for the MOMAS, which was more a museum of projects than a museum of works.
"If I am not given the opportunity to exhibit in a museum, I will create my own museum, far away, on the edge of the art world. I will invite my friends and colleagues and send invitations. These invitation cards will be the only concrete proof" of the activity of this museum, Kippenberger said about MOMAS. Cosima von Bonin, Hubert Kiecol, Stephen Prina, Christopher Wool (who designed the signage), Lukas Baumewerd, Michel Majerus, Michael Krebber, Heimo Zobernig were among the artists invited to perform in a venue intended for a very small audience (about ten people at most). The MAMCO has almost all the plans and the model of the MOMAS. This collection, completed by archives and documents from the Kippenberger Estate, in particular, was presented in Palermo in the summer of 2018 (organized by Samuel Gross) as part of Manifesta, the European Biennale of Contemporary Art. It is now being shown in the MAMCO rooms.
The presence of Kippenberger and MOMAS is permanent in MAMCO anyway: at the entrance of the latter, a compass rose, inserted into the ground and featuring a frog, an animal deified by Kippenberger, greets the public and indicates the distance between it and MOMAS (2'254 km).
You should know that...
Mirabaud Bank, which is celebrating its 200th anniversary this year, is offering admission to all throughout 2019.
We welcome this initiative with enthusiasm. Thank you!