Renovation / transformation
FIRST FLOOR, FIRST CLASS
Out of sight and nuisance, the building nestled in a typical backyard of the 18th century has undergone significant changes over the generations. More or less explainable, reversible or destructive, they have nevertheless allowed the building to cross the time without losing its soul.
In such a context, the transformation of an apartment requires a fine understanding of the history of the place.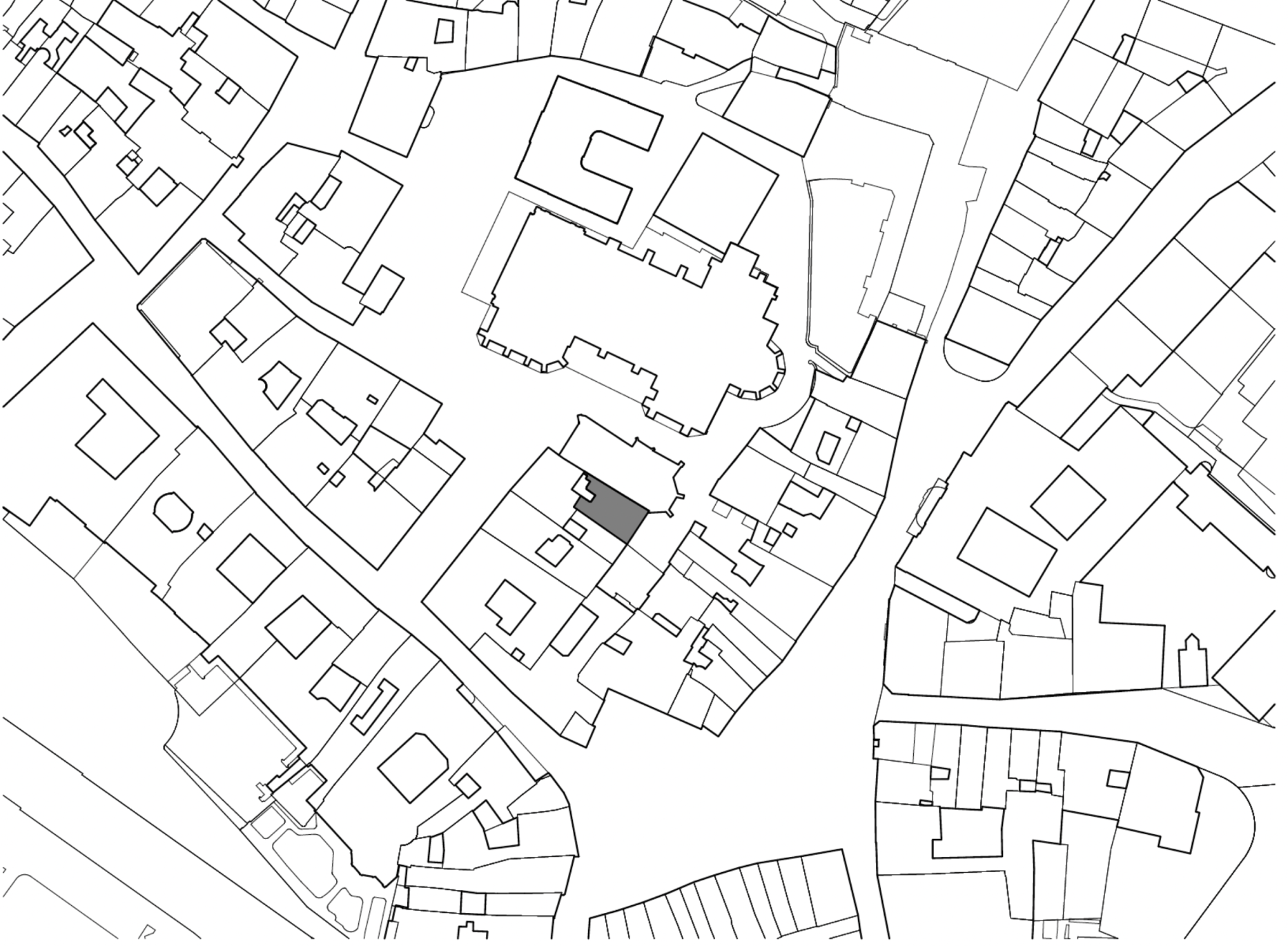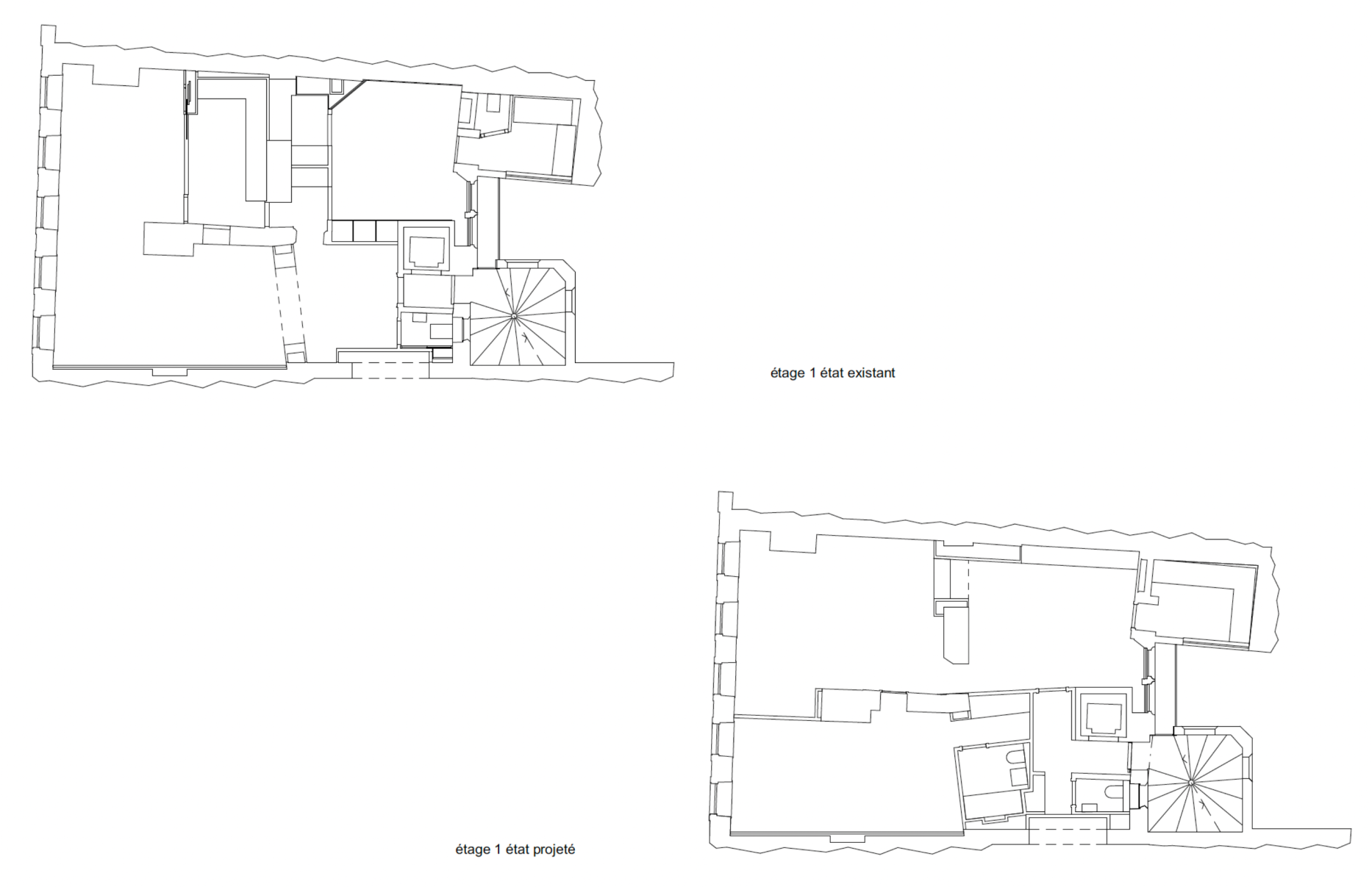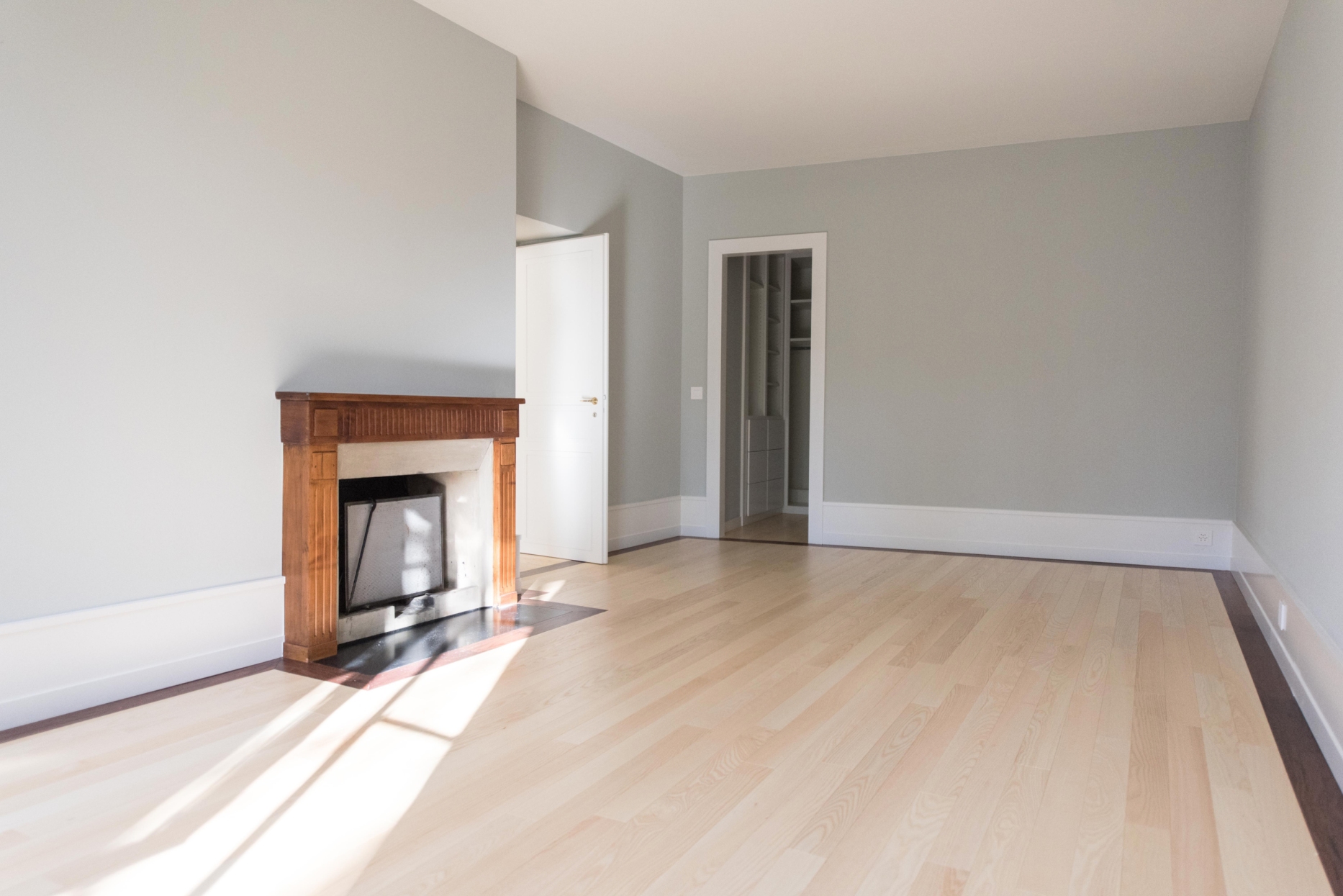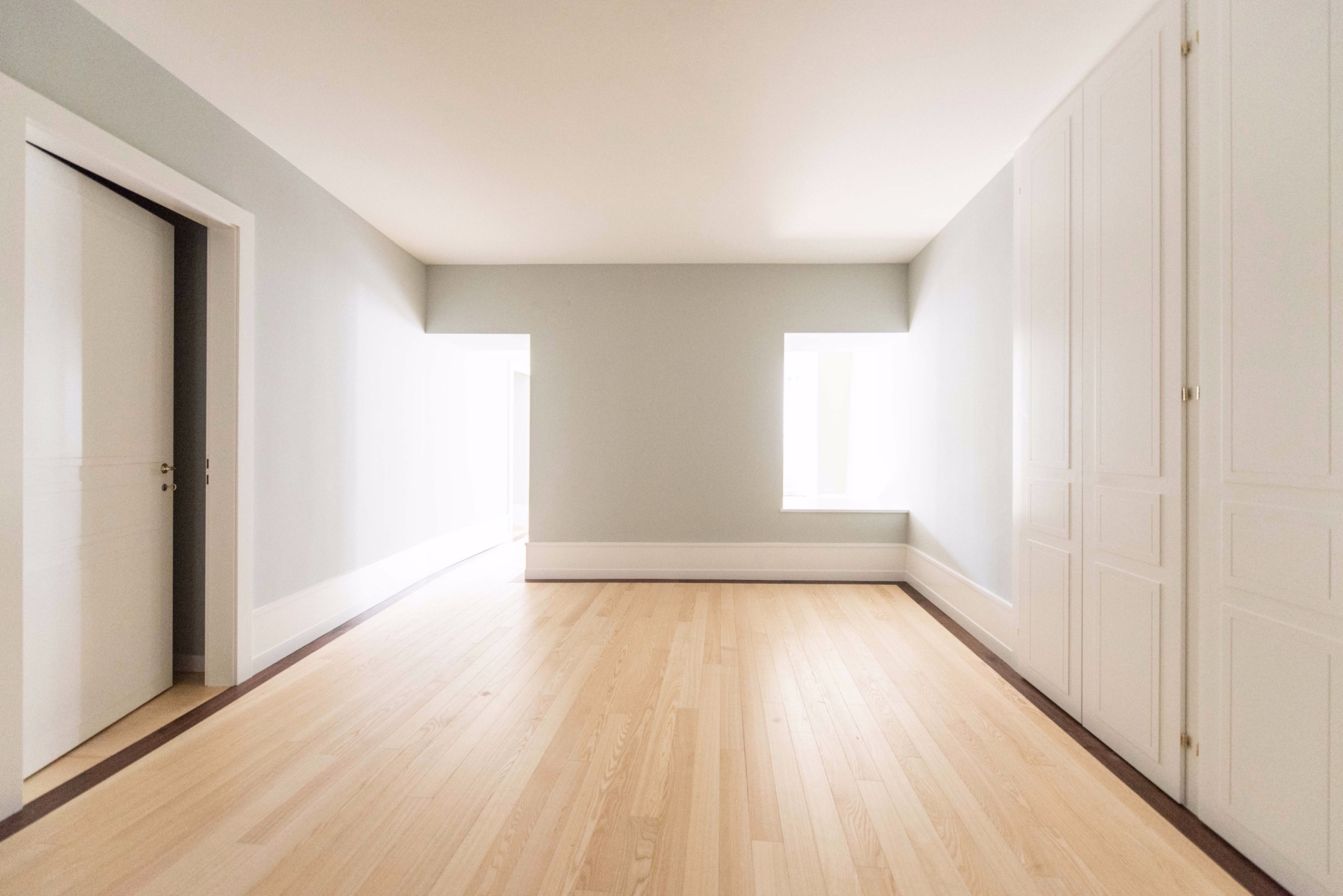 If the surveys highlight many incongruous elements (metal beams concealed in the partitions, false vault in true stone, beams glued to the ceilings), the research in archives allows to reconstitute the chronology of the various interventions. An essential work that reveals the original spatial operation to which the main options of the project will now refer.
A medieval plot
Without trying to restore what no longer exists, the new distribution intends to rehabilitate the clear and transverse medieval fabric of this 95m2 space located on the first floor. Rehabilitated by its coarse elements, the apartment regains its historical characteristics while adopting the codes of modern comfort. The old chimney is preserved, the room opens again on the beautiful inner courtyard, the living rooms gain in natural light and the secondary premises are grouped in the center of the volume. This approach that guides the new spatial organization continues in the choice of finishes. The sober and contemporary language of the new interior joinery is inspired by the old woodwork restored in the living room, that of the ceilings is legitimized by the absence of traces of any molded ornament. The pompous parquet floor panels that married somehow the outline of the walls, it was preferred the installation of ash blades barely underlined by a border walnut.
An interior with a serene atmosphere
Finished by the characteristic presence of Geneva gray on the walls, the serene atmosphere of this interior conceals a considerable technical work without however yielding to the last modes of the domotics. The electrical wiring network has been modernized, the ceilings meet the latest fire standards and a series of pipes has been diverted to complete the operation. Outside, the interventions were limited to the thermal improvement of the windows with the installation of insulated glasses on wooden frames maintained and the reconstitution of the bearing whose original level had been modified.
The use of the right gesture
The project, therefore, relies on solid foundations born of archival research and surveys conducted in situ. An essential and careful prospection that allows understanding of the DNA of the place, promotes the use of the right gesture and contributes fully to the enhancement of spaces. Driven by this work is done upstream, the execution phase avoids the pitfalls frequently encountered in the context of interventions on this type of old objects. The apartment regains its cachet thanks to clear and well-founded choices, an implementation adapted to the existing substance and to the future needs of the users.