"FERNAND POUILLON ET L'ALGERIE, BATIR A HAUTEUR D'HOMMES" by Daphné Bengoa & Leo Fabrizio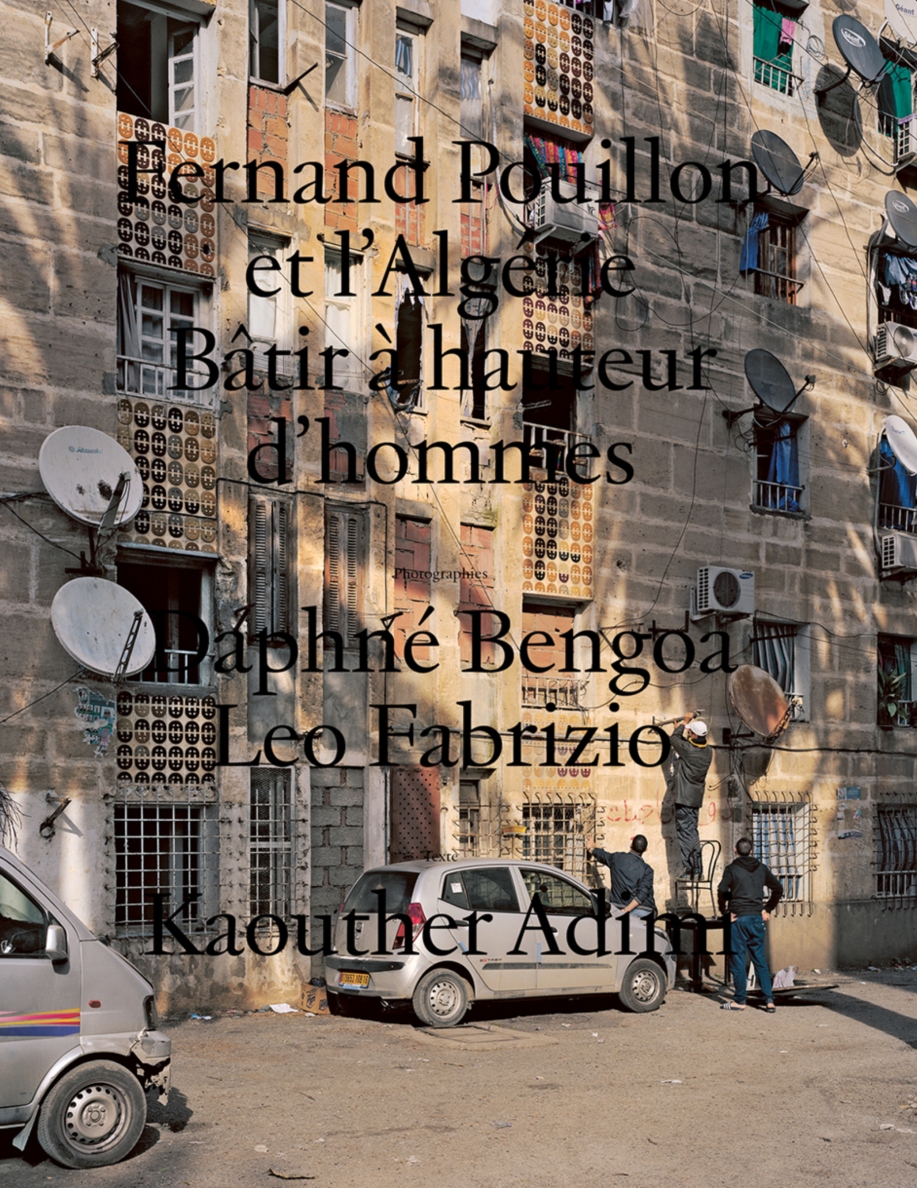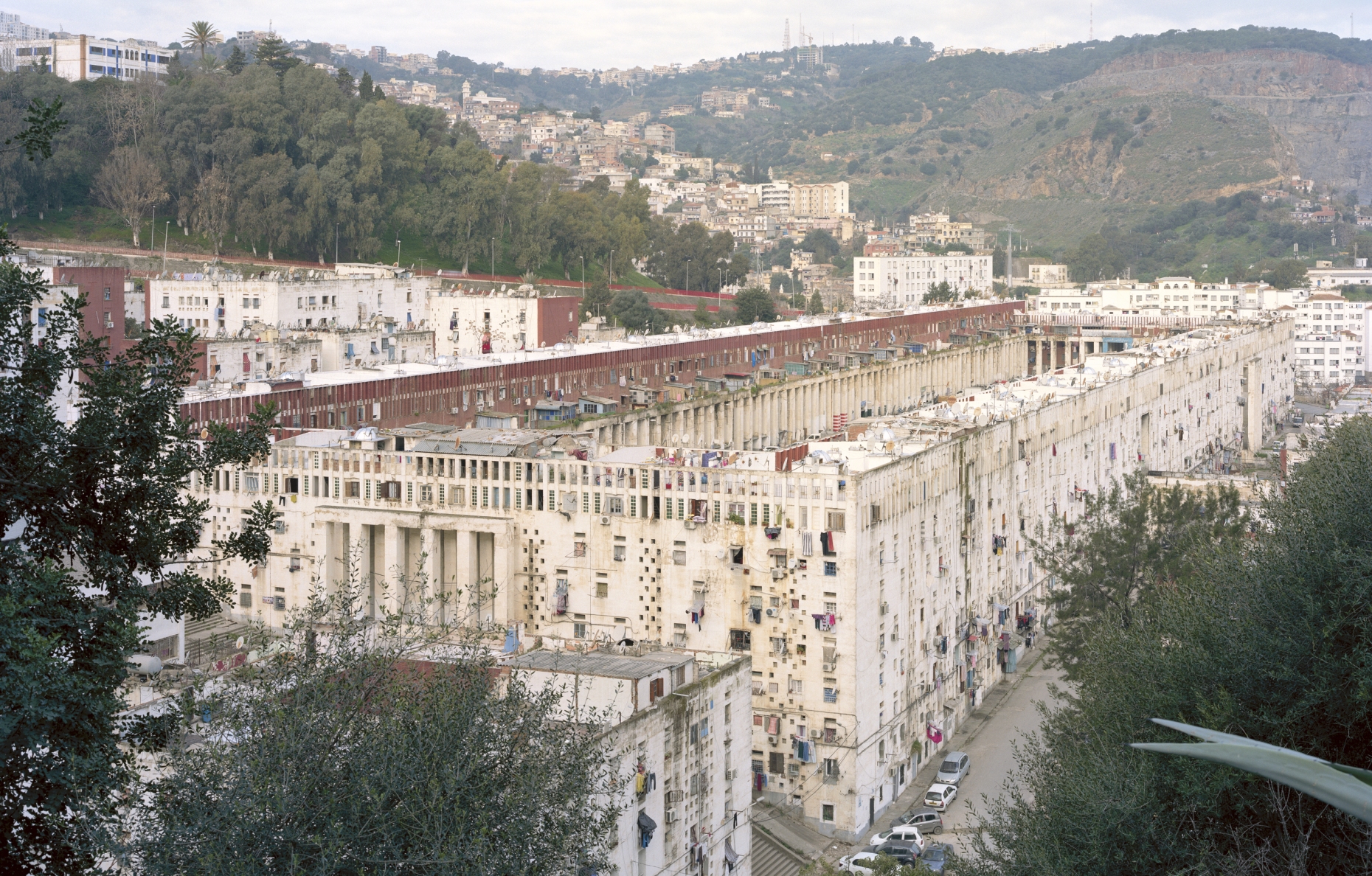 Daphne Bengoa and Leo Fabrizio (CH), respectively filmmaker and photographers, published for the first time the results of a major project carried out jointly on the Algerian work of the French architect Fernand Pouillon (1912-1986). Fernand Pouillon designs the development of urban space with the precept of improving human living conditions: providing comfort and quality of life, whatever the destination of its constructions (emergency housing, social housing, university or hotel). For the architect, this is the only guarantee of a better integration of individuals into the social and cultural fabric. Putting the human being back at the centre, building for his dignity and thus, perhaps, allowing him a harmonious relationship with his environment. If this postulate seems obvious to everyone, Fernand Pouillon remains one of the rare examples of the 20th century to have truly put it into practice in all his work, in France and Algeria. As a fast-paced builder, he elaborates each project with a requirement for efficiency, rationality and economy of means. In parallel, he studies, teaches, writes and publishes a series of works relating to architecture and more broadly, on the task and responsibility of the architect. His work built in Algeria - from cities (1953-1958) to tourist complexes and student accommodation (1966-1982) - particularly highlights his approach and the evolution of a singular conception of social architecture. However, it is still very unknown to the general public and the creation of a contemporary photographic corpus on this aspect of her work is to date unpublished. This book presents this double corpus produced in Algeria by the two artists with the aim of highlighting the singular correlation between building and living, of which Pouillon's work is exemplary. The images tell the story of the crossing from "outside to inside", from the façade and the layers that cover it as much as they reveal it (social housing, tourist complexes, university cities / Leo Fabrizio), until it encloses and protects: thousands of ordinary lives (inhabitants, workers, students, tourists / Daphne Bengoa). Habitat is man's first rootedness, his first point of support from which he finds the impetus to throw himself into the world. To live is above all to be from somewhere, next to others and with whom it is a question of learning to live. Thus, architecture imagined, designed and shaped by men is a tool to be put at the service of other men, stronger and more fragile, whom life has enjoined to settle, one day, in a place that has become a "home". In addition, Macula Publishing requested the participation of the Algerian writer Kaouther Adimi by offering her the opportunity to write a short story freely inspired by the images, telling a story of the inhabitants. This unpublished text will take place at the heart of the book and will enter into a dialogue with the photographic corpus. This project is the subject of an inaugural exhibition at the Rencontres de la photographie d'Arles.
Photographer Leo Fabrizio (1976) lives and works in Lausanne. His first monographic book Bunkers (2004) brought him international recognition, with numerous exhibitions, including the 9th Venice Biennale of Architecture. Winner of prestigious prizes such as the Leenaards scholarships (2004) or the Swiss Design Competition (2003, 2006, 2001).
Daphné Bengoa (1981) lives and works in Paris as a freelance photographer and filmmaker. She also collaborates as an exhibition curator and producer on numerous cultural projects.
Graphic design of the book Schaffter Sahli (CH).
Listen ☛ https://www.franceculture.fr/emissions/la-conclusion/fernand-pouillon