GUARDIANS OF THE ECOLOGICAL BALANCE AND ARCHITECTS OF POLLINATION
BEES.

If the flap of a butterfly's wings can create a hurricane, what about the action of a bee? Our interest in this insect, vital to the planet's equilibrium, is first and foremost a conscious and respectful step forward.

In a column for the newspaper Le Monde, dated Sunday February 12, 2023, journalist Stéphane Foucart was blunt: "The collapse of insect populations, almost everywhere in Europe, is the most terrifying component of the current ecological crisis". To back up his point, he cited a reference work by Dave Goulson, professor at the University of Sussex and author of Silent Earth. Empêcher l'extinction des insectes (éditions du Rouergue) and a specialist in the ecology of pollinating insects, which he describes as "the fuel of life".

Honey and architects
CORPUS is an architecture and urban planning firm. We build, transform and renovate, we develop ecosystems, we imagine environments that we want to be as conscious as possible. With minimal footprints, sustainable solutions, responsible commitments. Clearly, the decline of the beekeeping world has a particular resonance in our architectural work. The beehive as a metaphor for an ideal constructive approach.

It's for this reason, in particular, that we approached the Bees4You association, which offers bee-friendly environments around Lake Geneva. As founder Nicolas explains: "Bees are responsible for the reproduction of over 80% of plant species. Three quarters of fruit and vegetable crops depend on pollination. Safeguarding bees is therefore a major challenge. As the guardians of biodiversity, bees need to live together. We need to find common ground between domestic bees - around 30,000 to 50,000 per hive - and wild bees - over 600 in Switzerland alone. On their scale as on ours, there are questions of territory, invisible frontiers and limits to be respected in order to move towards better living together.

Time is Honey
There are still some who doubt the importance of others, of those smaller than themselves on this earth.

The art world has long been sounding the alarm. With slogans such as London graphic designer Anthony Burrill's honey-colored "Save the Bees! Or the initiative led by La Banque du Miel, with its famous "Time is Honey. French designer Noé Duchaufour-Lawrance has created a candle combining bronze and beeswax (madeinsitu.com), while Italian architect Enrico Sassi has created La Casa dell'Ape, a human hive to watch over the beehives.

Time isn't just money. Sometimes, it's honey". On our walls, we proudly display, as a reminder, the work of Aladin Borioli, whose work, christened Apian, focuses on the links between beehives and architecture, and who explained to the newspaper Le Temps that "the bee is the only insect that shares our lives".

As in the world of bees, everyone has to do their bit.


More :
→ Book, Les abeilles, Yves Le Conte et Jean Solé, La petite Bédéthèque des Savoirs
→ Film, More than honey, de Markus Inhoof
→ Art, apian.ch
→ Architecture, https://www.batidoc.ch
→ Innovation, https://oxman.com/projects
→ Article, https://www.ribaj.com/intelligence/energy-efficiency-what-bees-can-teach-us-about-architecture-climate-change
→ Research, https://www.nature.com/articles/s42003-022-03328-6#change-history
→ Action, bees4you.ch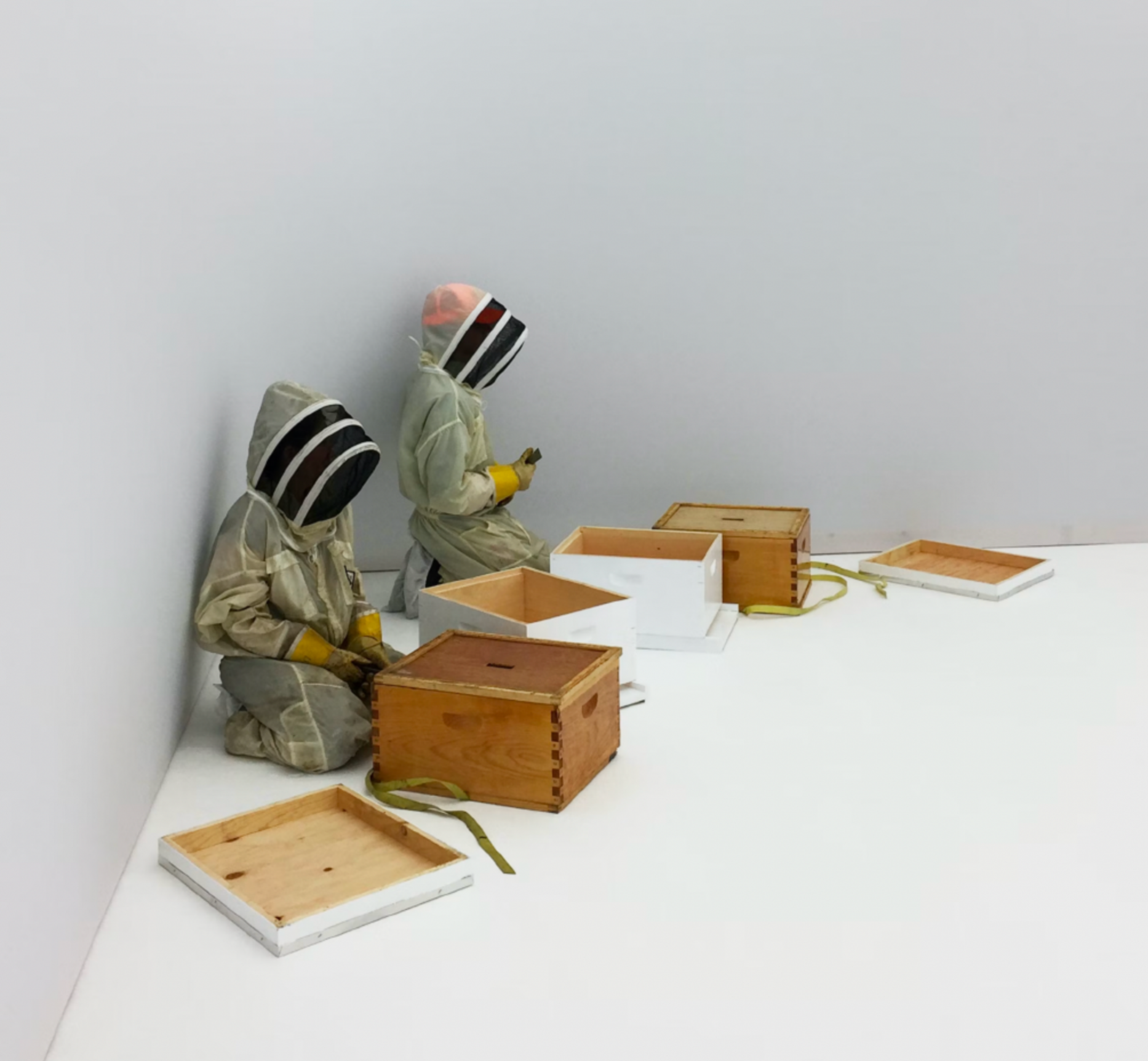 Architectural experiment incorporating several technological and biological investigations providing a setup for behavioral experiments regarding both bee fabrication capabilities andhealth.At the core of this project is the creation of an entirely synthetic environment enablingcontrolled, large-scale investigations of hives.
©Neri Oxman
CORPUS honey from our beehive in partnership with Bees4you.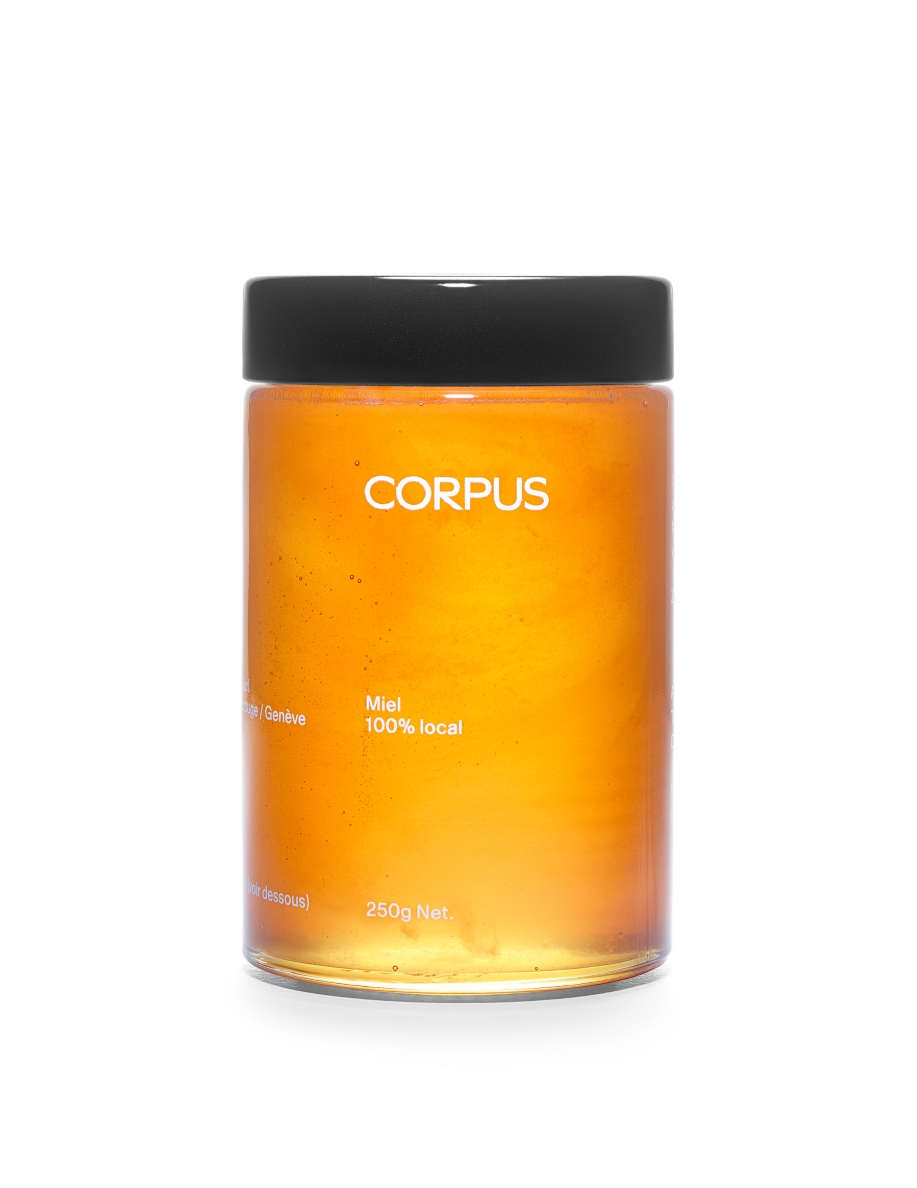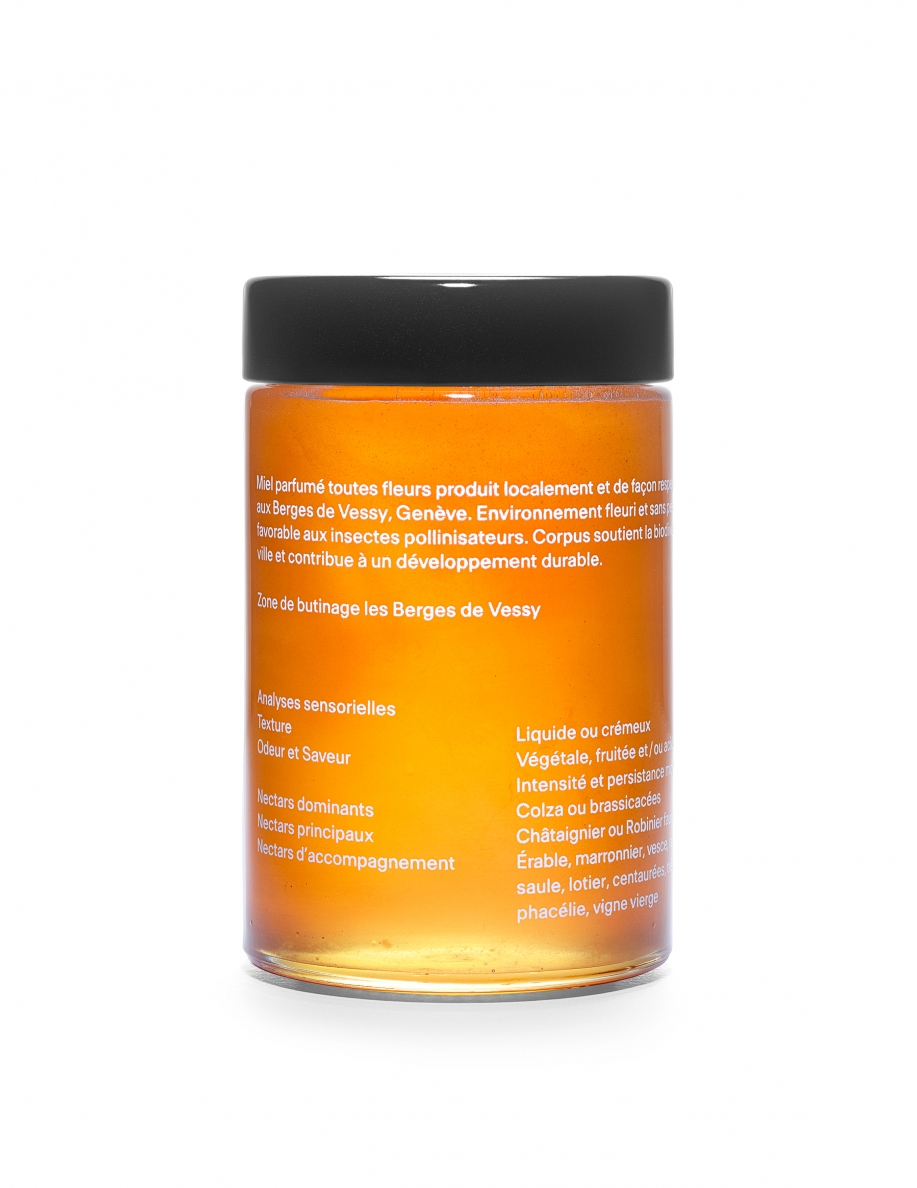 Book
©Aladin Borioli, Hives, 2400 B.C.E. – 1852 C.E., Apian (Aladin Borioli, and Ellen Lapper) 2020 [2022–2023]